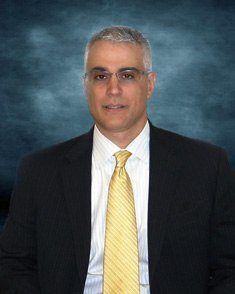 Jeffrey J. Trapanese, Esq.
Jeff obtained his Bachelor of Arts degree from the University of Delaware in 1992. He received his Juris Doctorate from the Jacob D. Fuchberg Law Center at Touro College in 1995.
Jeff was the Law Clerk to the late Honorable Peter Ciolino, P.J. After his clerkship with Judge Ciolino ended, Jeff began working with his father, Joseph S. Trapanese, Esq., as an Associate and later as a Partner in the law firm of Trapanese & Trapanese. There, Jeff honed his litigation skills representing clients in a wide variety of contested legal matters and developed a broad based practice involving probate and estate planning. In September 2019, Jeff became a Partner at Weiss, Tom & Trapanese, LLC. His vast experience in litigation and his other areas of practice complement and enriches the law firm's ability to service the needs of its clients.
Jeff's practice areas includes all types of civil litigation. He has represented clients in commercial, probate, general equity and collections. He also has an active estate planning, estate and trust administration, and real estate practice.
Jeff is the past president of the Passaic County Bar Association. He has also served on the District XI Ethics Committee for Passaic County.
Practice Areas
Civil Litigation
Commercial Litigation
Probate Litigation
General Equity Litigation
Estate Planning
Estate and Trust administration
Commercial and Residential Real Estate Transactions
Bar Admissions
Education
Bachelor of Arts degree, University of Delaware, Newark, Delaware, 1992
Juris Doctorate, Jacob D. Fuchberg Law Center at Touro College, 1995
Professional Associations and Memberships
Passaic County Bar Association
Morris County Bar Association
New Jersey State Bar Association
Former Municipal Prosecutor for Township of Little Falls
Former District XI Ethics Committee